Total management of the circumference of water

Maintainance and Consultant


Asahi Engineering 'b'.,'k'"'".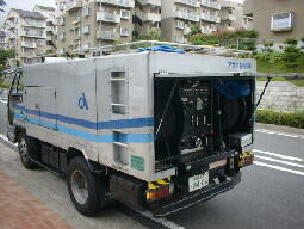 Founded in 1989, with more than 20 years of experience

in the Sewer and Drain Cleaning industry.

We service residential, commercial and industrial locations

in the Yokohama and Tokyo Metro area.

We also specialize in High Pressure Water Jetting ,

Video Camera Pipe Inspections, and Line Locations.

Office

TOKYO (Head Office)

2-27-13, Narusedai, Machida-shi, Tokyo, 194-0043 Japan
TEL (81)-42-727-0685 FAX (81)-42-724-5251
YOKOHAMA

2423-211, Nara-cho, Aoba-ku, Yokohama-shi, Kanagawa, 227-0036 Japan
TEL (81)-45-962-7251 FAX(81)-45-962-1335

SHIZUOKA

588-1, Misono, Mishima-shi, Shizuoka, 411-0823 Japan

TEL (81)-55-977-3081 FAX (81)-55-977-3081